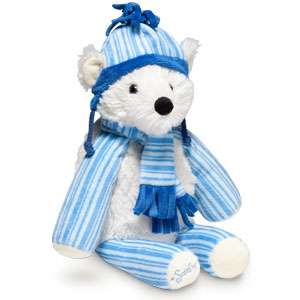 What is so great about Scentsy? It's so easy to answer. I became a Scentsy consultant in October 2011 and I have learned so many things about Scentsy products.
I was with my Scentsy family at a Christmas party this evening — and they're a super bunch of ladies! The party was both fun and educational. One of the topics that was brought up was safety.
The facts that Scentsy has provided are a great start. The warmers and wax are wickless, fire-free, and soot-free. All that is going into your air is fragrance. We offer many warmers to fit your taste, and there is absolutely no other product like it, not even at the local department store. Scentsy offers 80 scents; WOW! Just opening the boxes is fun!
The most frequent question from customers and potential customers is "Is the warmer and the wax safe for around my kids and pets?" Absolutely.  The warmer is UL certified and can be put anywhere that you want it. The wax is food-grade paraffin. Kids and pets may become curious about the awesome smell. Never fear! When Scentsy wax is warmed, it's just that, warm. I put my finger in the fully melted wax during demonstrations all the time. Our Scentsy Buddies are the best! Each one comes with a Scent Pak and the beads in the pak are food-grade — if little Johnny becomes curious, the pak will not hurt him!
We consultants love the product and we'll tell you all about it; how to install the warmer, what to do with the wax when you're done warming, and so much more!
I'm happy to share any information with my friends, family, and potential friends! I would really like to know what you think is so great about Scentsy too. Please feel free to comment!
Clicky clicky, sniff sniff, aaaaah!